Nexersys Launches Fast Fists Arcade Game
BY: FG Team
20 April 2014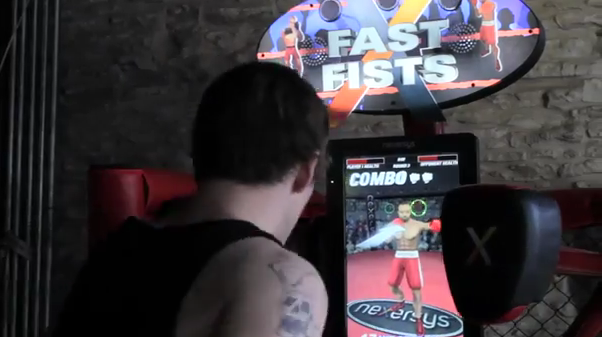 images: NEXERSYS
Fitness and arcade gaming company Nexersys has launched Fast Fists, a new arcade game that tests gamers' boxing skills.
Nexersys has created the first arcade game that puts players in an interactive virtual boxing ring and challenges their striking skills by asking them to throw real punches and hit a real target. Fast Fists is both a boxing game and a rhythm game, providing gamers with a challenging, action-packed experience. Gamers can fight virtual 3D fighters on their own or compete with several other players to score points.
Fast Fists has three levels of difficulty: amateur, professional, and champion. Each level comes with a different virtual avatar and is more challenging than the previous one, as the speed increases and players are prompted to throw more punches.
Each of the three levels also includes a mitt-training round, which helps gamers learn what strikes to throw and how to throw them. Players can choose between training rounds and competition rounds, and their objective is to hit the pad that corresponds to the targets displayed on the screen, and to do it as quickly as they can.
To see the new system in action and the early response it is getting, watch the video.